WELCOME TO CAIRNS BABY TAXI
Unfortunately due to the ongoing pandemic we are currently not operating in Cairns. At this time we have no current return date. Please accept our sincerest apologies.
Cairns Baby Taxi:
North Queensland's BEST
Cab, Limo and Bus Service
WHY CHOOSE CAIRNS BABY TAXI?
Cairns Baby Taxi offers the best limousine and taxi service with child seats, boosters and capsules.
Our North Queensland service has baby capsules, child car seats and boosters for children up to the age of 7. Cairns Baby Taxi has a selection of luxury limousines, Maxi Taxis and sedans that suit all different sized families, groups and their luggage.
We have the latest sedans and luxury vehicles. This means we are not your standard taxi service. Our cars and drivers offer a premium, prestige service.
SAFE CHILD AND BABY SEAT CAR SERVICE IN CAIRNS
Keeping your children and babies safe is our biggest priority. All our car seats are certified to Australian Standard AS 1754. All seats are fully labelled and checked regularly.
Additionally, our drivers have all been fully trained in setting up the different types of child car seats. The Cairns Baby Taxis drivers have experience and training so you can be sure that your baby and/or child is placed safely and comfortably in the correct seat, capsule or booster.
Our service can take a family with any combination of up to 3 car seats (booster, car seat or capsule).
RELIABLE SERVICE FOR YOUR WHOLE FAMILY
Our taxi with baby seat service is always on time. Drivers will arrive well ahead of schedule leaving enough time to safely and securely place your child or baby in their seat. We have many 5* reviews from satisfied customers who have experienced the Sydney Baby Taxis service. We guarantee that our Cairns Baby Taxis will have the same 5 star service.
Give Cairns Baby Taxis a call and see what a difference our service makes to your trip or visit with your children. Your children deserve the safest ride on the road. We work hard to make sure we offer the safest and best child and baby taxi service.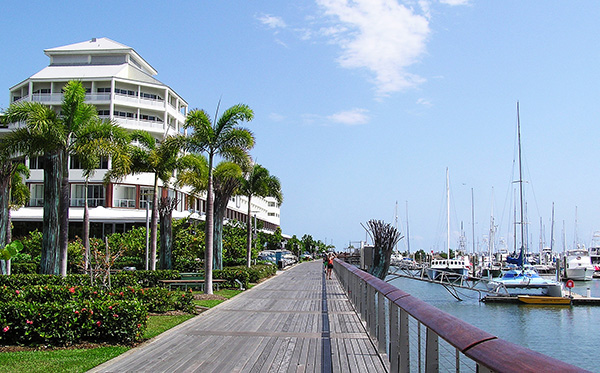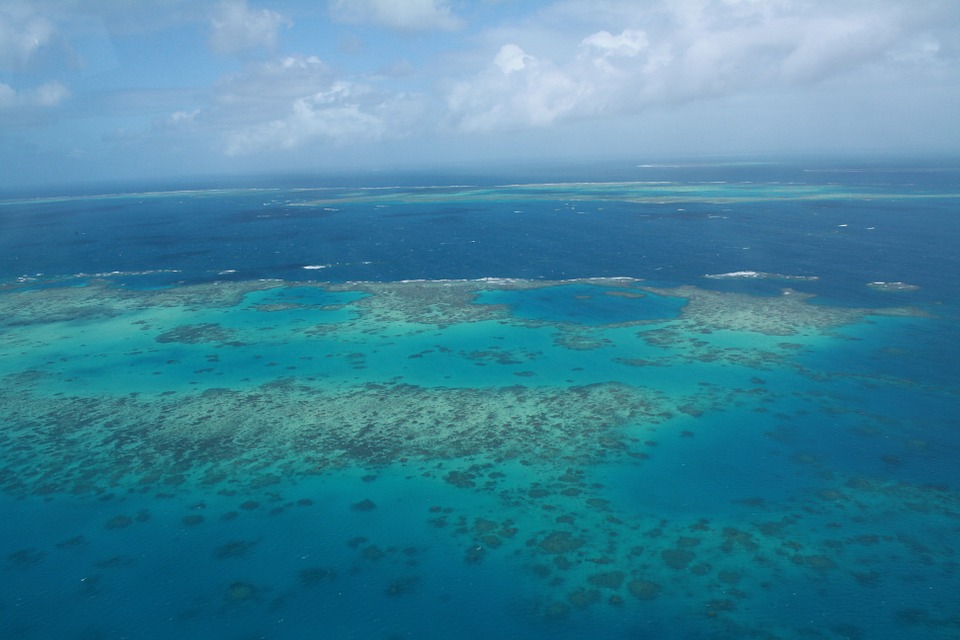 Cairns Airport is the main airport that services North and Far North Queensland for both International and Domestic flights.
Cairns Baby Taxis will drop off and pick up families and carers with babies and children on time, every time.
The airport is only 5.9 kms from the city centre and is an easy ride when you choose Cairns' top taxi with child seat service.  According to Wikipedia, the airport services just over 8 million people a year to domestic and 29 international destinations. It has won numerous awards including the world's second best international airport and has experienced the highest growth for an Australian airport. So you'll want to book your Cairns Baby Taxis to make your trip fun and stress free.
The city of Cairns has a population of 150,000 but as it's considered the gateway to the Great Barrier Reef, it is a big tourist destination. Located in tropical far north Queensland, it is surrounded by rainforests and close to the Daintree National Park.
The Cairns Esplanade is a popular spot for restaurants and bars and is a great place to soak up the sun and gorgeous views with it's swimming lagoon.
Hotels in Cairns
As a tourist hot spot, Cairns boasts a wide range of hotels and places to stay. From backpackers and hostels through to AirBnB and up to 5 and 6 star luxury. Cairns has it all.
The Shangri-la Hotel on the Marina at Cairns boasts a 4 star rating out of nearly 3000 reviews. It's 5 star luxury rooms and views show why it's so popular.
The Reef Palms Cairns is a lot more affordable but also has an impressive 4.5 star rating out of nearly 200 reviews.
Restaurants Worth Visiting Include:
Piato for seafood on Pierpoint Road on the Pier Marina Cairns and has 336 reviews with a 4.5 star rating.
Tamarind for Asian fusion is expensive but the ratings show it's worth the spend for a night out. 965 people have given them an average 4.5 star rating.
CAIRNS BABY TAXI OFFICE HOURS: 9AM – 5PM MONDAY TO SUNDAY (BOOKINGS CAN BE MADE VIA OUR ONLINE FORM AT ANY TIME)
Cairns Baby Taxi is proud to offer Cairns' premier taxi, limo and mini bus service.
All our cars and mini vans are equipped with the latest, Australian compliant safety baby capsules, child car seats and boosters. We cater to children and babies of all ages and sizes. Our driving staff are all experienced with driving children and are all mums, dads, aunts and uncles and specialise in transporting babies, children and families. With Cairns Baby Taxi, you get a professional service when you need an airport transfer or to just go anywhere.